Know these Five Best Strategies to use LinkedIn for Recruitment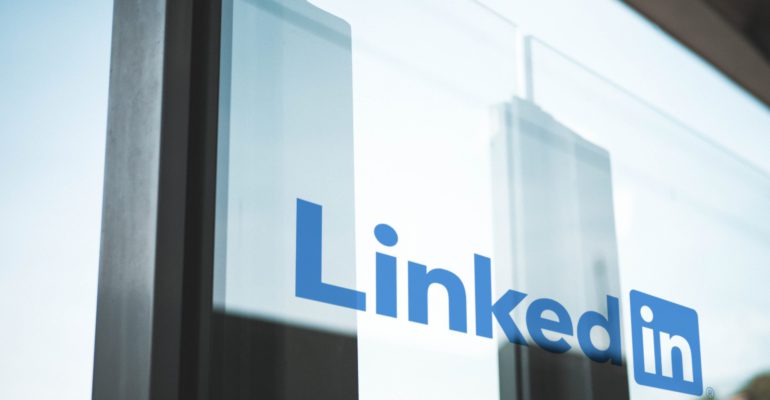 Recruitment is one of the most time and money consuming activity that involves HR. They spend much time conducting a different round of interviews and coordinating the same with the team managers. Most companies end up spending a lot of recruitment budget still incapable of filling the required positions. It becomes even more challenging with skill gaps and a shortage of required talent.
RELATED TOPIC:
With most of the professionals now available on the internet, the recruiters are relying on professional networking sites to source the required talents. Different social media platforms can be used for diverse recruitment functions but LinkedIn is the most effective professional tool to find the right candidates as well as to land up in a deserving job role.
"The overwhelming majority (87%) of recruiters find LinkedIn most effective when vetting candidates during the hiring process — especially those under 45 (90%) – Jobvite."
Why should you Recruit on LinkedIn?
Know these five best strategies to use LinkedIn for recruitment:
Invest in Employer Branding
Your LinkedIn company page is also your employer branding. Potential candidates will be visiting the page to learn more about the company and job openings. As an employer keep your profile updated. Remember to share regular updates on your company news and products or services. Link other social media sites to your LinkedIn profile and corporate blog. Share regular posts in the form of articles, news, and videos that are relevant to your industry. Humanize the company page by featuring the leaders. Encouraging your employees to share positive feedbacks, and behind the scenes updates.
Clear Job Description
Provide a clear job description for the positions vacant. Avoid jargon and abbreviations. This will help the LinkedIn algorithms to search for the best-fit candidates. Provide details on the positions including the mix of candidates that you are looking for. Use formal job titles that are widely accepted in the industry. Do mention qualifications, experience, salary, and job responsibilities. Mentioning these details can help your job in front of right and interested candidates.
Make Important Connections
LinkedIn is all about professional connections. It is easy to find connections within your industry, alma mater, and past organizations. The larger number of connections means that you have higher chances of reaching the right candidate for the required job. But make sure that you are making relevant and personalized connections so that they can add value to your professional network.
Connect to Relevant Groups & Influencers
Like other social media tools, you can connect to relevant groups & influencers through LinkedIn. Ensure that you are connecting with groups specific to your industry, business network, alumni, past companies, associations, and other relevant groups. Engage in forums, contribute useful insights, and share relevant information. Connect with influencers in your industry. Make sure that you spend time understanding their profile. Personalize your connections by sending them relevant messages. It will not only provide your organization better visibility but also many channels to interact will. Also, it will create a better chance of finding a suitable candidate.
SEO your LinkedIn
LinkedIn SEO is different than Google SEO. Unlike in Google, you can use as many high-volume, low-competition keywords in LinkedIn as it does not penalize your profile for stuffing keywords. You can boost your search ranking on LinkedIn by using keywords specific to your industry, location, job title, etc. It will give your company page the power to drive targeted & high-volume traffic.
To learn how experts at Turqosoft can help improve business productivity, call us on +91 6282284349 or email info@turqosoft.com. You can also follow us on LinkedIn, Facebook, Twitter, or Instagram for a daily dose of valuable updates.
PC: Unsplash