Five Best ways for Technology & Recruiters to work together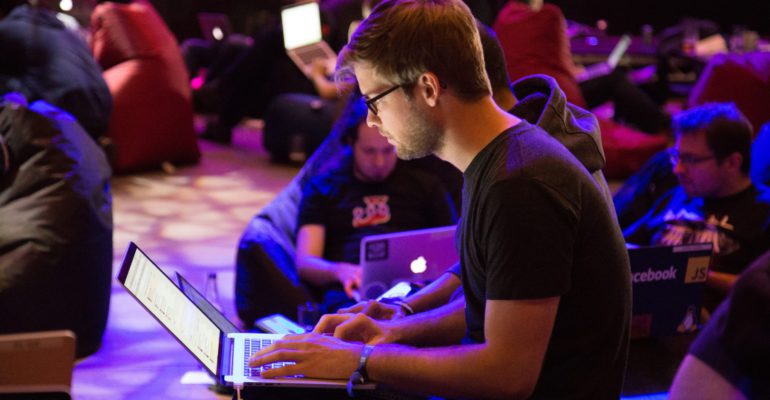 Technology has remained the backbone of all business functions across industries. Being the most important aspect of HR, the recruitment function doesn't remain unaffected by advancements in technology. Attracting the best talents has become more competitive as the candidates are driving the job market. The hiring experience has become challenging for HR. As a result, more organizations are adopting technology to make the whole experience effective and smooth.
RELATED TOPIC:
HR automation is allowing recruiters to save time and cost involved in recruitment. Also, it is helping them attract the right candidates for the job role and organization. Though there are many ways technology and recruiters can aid business productivity, we have selected the five best ways for technology & recruiter to work together:
Employer Branding
Using technology to create awareness about your corporate brand can have a positive impact on recruitment. It can be done by creating videos about company culture, behind the scenes, employee interviews, and other such experiences that can give an idea about the work culture of your company. Also, recruiters can encourage existing employees to share their experiences through their social media posts which can help potential candidates to get a peek of your work culture thereby creating a positive employer branding.
Speedy Recruitment
With job applications being on the rise, the whole process involves more manual processes adding up to HR stress. This involves a huge chunk of careful paperwork, evaluating applications, and undergoing reviews to finalize the candidate. Using technology can come in handy with its intelligent and speedy processing of larger HR workload based on data points.
Online/Telephonic Interviews
Save on time by scheduling first-round interviews online or through the phone. It can help the recruiters schedule the round in a systematic and timely manner, eliminating any delays. Such interviews can also help them understand candidates' compatibility with the company culture before inviting them to the premises for the next round of interviews.
Data-Backed Decision Making
Technology automation can analyze the large chunks of data at an exponential speed. It can provide meaningful information for making crucial business decisions. Technology can aid recruitment and hiring decisions. HR can invite and access large number of applications based on the results derived by such automation. These applications can be processed faster using Artificial Intelligence (AI) and provide hiring recommendations for the job role. It helps cut the need for manual scanning of the large number of applications saving both time & effort.
Elimination of Human Bias
The recruitment process has remained affected by the bias of the recruiter. It happens much due to the natural human tendency of bias. Often, it hinders scientific judgment limiting the recruitment of the most suitable talents. Technology-based HR & payroll solutions come as a handy tool to identify & eliminate such personal bias in HR function.
To learn how experts at Turqosoft can help improve your hiring process, call us on +91 6282284349 or email info@turqosoft.com. You can also follow us on LinkedIn, Facebook, Twitter, or Instagram for a daily dose of valuable updates.