Top 5 Reasons Why Cloud ERP Is ideal for Growing Businesses

Cloud computing is a rapidly growing technology space providing some of the most effective business solutions like Cloud ERP. Many vendors are providing Software-as-a-Service (SaaS) solutions that allow businesses to save both in terms of cost and time involved in ERP implementation while providing the chance to accelerate business growth. This blog will cover details on the benefits of cloud ERP for growing businesses.
What is Cloud ERP?
Cloud ERP is a software as a service model of using ERP software. This model enables a business to gain ERP (Enterprise Resource Planning) access through the internet using a valid user id and password provided by the vendor. Generally, the physical location of the software is told to be the main difference between cloud software and on-premises software. However, there are many more significant differences between on-cloud and on-premises ERP solutions.
Why ERP is Important for Business?
A robust ERP helps streamline and ease business processes in an organization. It helps employees to focus on their core business functions (like sales, inventory, purchases, manufacturing, CRM, quality control, manufacturing, accounts, banking, and HRM). ERP also aids the business leaders with real-time business analysis and trends that can help them to steer their business decisions towards accelerated growth. In short, ERP is a tool that can help a business achieve an incredible range of opportunities & growth.
[Learn about the Top 6 Reasons ERP is Important for your Coir Business and Top 10 ERP Myths Debunked]
What are the Advantages of Cloud ERP?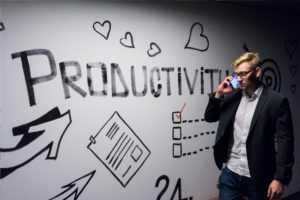 The cloud-driven ERP is growing at a rapid pace due to the innumerable advantages it offers to the user. The main benefits of cloud ERP are that it comes as a business-centric solution. It provides real-time access to complex business data. Such information can come in handy while making crucial business decisions. Cloud-based ERP solutions are suitable for any business size as they can scale with the growth of your business. It can offer updated & advanced features as the vendors keep updating the software at no extra cost.
[Take a look at How ERP Software Solves Top 5 Manufacturing Problems and How Software as a Service (SaaS) can help Small & Medium Enterprises Grow]
Top 5 Reasons Why Cloud ERP is ideal for Growing Businesses
There are numerous benefits of using cloud-based ERP solutions. For better clarity, we have listed down the top 5 reasons why cloud ERP is ideal for growing business:
Easier Implementation
The much-popularized ERP failures happen mainly due to a lack of implementation plans and coordination to get things done the right way. Often on-premises ERP implementation begun with a vague plan and budget which keeps changing from time to time during the implementation phase leaving various departments to struggle with the implementation bottlenecks. It results in higher costs, implementation time, and failures. On the other hand, Cloud ERP comes as a hands-down software solution that is economic, adaptable, and faster to implement. Due to its simplicity, cloud-based ERP implementation usually takes somewhere between 3-4 months which is a definite plus for growing businesses as they can implement faster and get going with the business.
Business Uniformity
Growing businesses are often focused on sales and profitability which leaves their internal processes and collaboration run in a non-uniform manner. Often there is chaos and confusion regarding the process leading to a lack of sync across different interdependent departments. ERP on the cloud helps departments follow a streamlined process and improve information flow among departments. Real-time access to information allows the employees to make informed business decisions that are in the best favor of the business.
Access to Better Business Intelligence
Unlike on-premises ERP, cloud-based ERP is constantly updated for the latest compliance features and technology. It provides businesses with sharper insights into Business Intelligence (BI). Most on-cloud ERP comes with dashboards that show the overall business help on a single screen through charts & bars. Growing businesses can identify their strengths, weaknesses, opportunities, and threats by access to such business intelligence. Business leaders can leverage this analytics and information to make business decisions leading to profitability & growth.
World-class Data Security
Data security has remained to be one of the most crucial aspects that software users have been concerned about. It is important to create trust among employees of different departments. Also, it adds value to business from a customer point of view. Growing businesses can rest assured of data security with ERP on the cloud as it applies strict security policies right from the application level. Moreover, the vendor ensures data encryption & SSL that adds up to improved data security.
Faster Updates
Cloud ERP vendors keep upgrading the system with regular software updates, security patches, and new models to keep it refreshed and updated with the latest. So, you don't have to go through the tedious task of keeping the software updated – that too at an additional cost. In this case, the growing businesses can reduce the infrastructure cost of implementing an ERP software while diverting the funds to crucial business options. At the same time, they can benefit from improving processes using an affordable software solution.
Conclusion
Cloud ERP is the buzzword among growing businesses because of the affordability, features, and convenience they offer. Not only does it streamline your business process but also helps your business gain ROI in a longer period – through faster inventory turnarounds, receivables processing, lean manufacturing cycles, and regulatory reporting – to name a few. On top of it, the SaaS solution will also scale easily as your business grows.
ERP consultants at Turqosoft can help your business define your core business processes & KPIs. Get advice on how you can leverage technology for the growth of your business. Connect with us through email info@turqosoft.com or call us on +91 98412 05845. Also, you can follow us on LinkedIn, Facebook, Twitter, or Instagram for interesting updates.
PC: Photo by DocuSign, Andreas Klassen, Leon on Unsplash