Top 3 Manufacturing Industries served by ERP Solutions

ERP solutions or Enterprise Resource Planning are a range of software solutions that help streamline & ease business processes across diverse industries and sectors. Conventionally, it has also been known as manufacturing software, MRP (Material Requirements Planning) software, or inventory control system. Manufacturing industries have gained immensely from the effective use of ERP software over decades. Also, ERP has evolved and now offers a complete solution to manage different activities of a manufacturing business.
RELATED TOPICS:
Top 3 Manufacturing Industries served by ERP Solutions
 The manufacturing sector is highly competitive involving diverse processes to operate. The process of one industry could be entirely different from that of another while serving the same manufacturing function. For software to be effective, it must be customized to meet the requirements of a specific industry in the manufacturing sector. Many industries have leveraged their business growth by using ERP. We have picked the top 3 manufacturing industries served by ERP solutions in the SME segment of India:
Home Improvement & Furnishings Manufacturing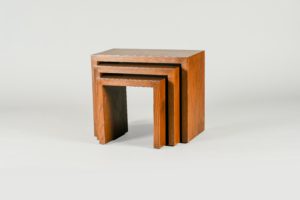 The home improvement and furnishing manufacturing industry is one of the most flourishing SMEs of India. Traditionally they were served by books and excel sheets. Today, the internet has bought about a drastic transformation in the whole way the industry has been operated. Beginning from its existence in e-commerce platform to social media existence and usage of custom ERP solution for the home improvement and furnishing industry – they are growing business with the aid of an online support system. The ERP software in this manufacturing segment helps businesses to balance their supply chain through a fully integrated software solution that includes all aspects of their business – sales, purchases, CRM, inventory, manufacturing, BOM, accounts, quality control, HRMS, asset management, and more. The reporting helps management to control costs while maintaining product quality standards and project deliverable schedules.
Paper & Packaging Manufacturing
Due to the complexity involved in its production process, often organizations operating in the paper and packaging manufacturing industry make use of multiple software solutions to execute their operational processes. Yet, they fail to achieve optimum operational efficiency. It is mainly because the paper & packaging industry runs with unique processes regarding the procurement of raw materials, material standards, product planning, and production based on set standards. If it is the production of papers then the organization may need to ensure quality standards of its raw materials to meet certain paper quality. Whereas packaging may need set dimensions and quality to serve the packing purpose. ERP helps them to facilitate key in of specific information related to the standards operational process. It also aids in production planning with lean inventory and least wastages while maintaining desired quality standards.
Food and Beverages Manufacturing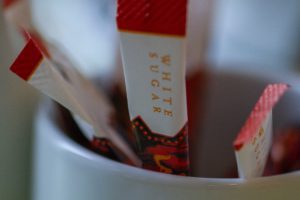 The food and beverages manufacturing industry comprise a vast range of products demanding a diverse range of manufacturing activities. It can include fresh, semi-processed, or fully processed products – all demanding entirely different processes. Also, they come with an expiry period. Hence, managing inventory shelf life to precision levels can prove to be an extremely useful aspect that an ERP can offer. At the same time, keeping a tab on order processing without missing a single one goes a long way to add goodwill to the F&B business. ERP can help easy tracking of a product from start to finish so that quality setbacks (if any) can be traced for control. Quality checks can be enabled at each stage of production so that any variation can be addressed then and there. Overall, ERP ensures the quality is maintained throughout the batch of production at a reduced cost with minimal wastage.
Conclusion
Today ERP Solutions have evolved much more than their early days – providing problem-specific solutions to each industry. They have evolved much in terms of technology and cost. While the technology space is shifting from on-premises to the cloud for easier accessibility and operations, the cost has become affordable to SMEs by eliminating huge one-time costs on on-premises solutions. Also, industry leaders are proactively embracing the benefits offered by ERP to further the growth of their business.
Turqosoft is among the leading ERP solution providers in India. Our ERP consultants can help you define your core business processes & KPIs. Get advice on how you can leverage technology through ERP solutions for small businesses. Connect with us through email info@turqosoft.com or call us on +91 98412 05845. Also, you can follow us on LinkedIn, Facebook, Twitter, or Instagram for interesting updates.
PC: Photo by Remy Gieling, Science in HD, Sam Moqadam, and Mick Haupt on Unsplash