Top 5 Tips on Making ERP Implementation Right

ERP implementation is one of the most challenging, and time-consuming projects that your organization can take. It brings together many aspects of the business to smoothen the business process and profitability – all this with thorough planning. Yet why do many ERP implementations fail?
Like with any business process there are risks associated with the implementation of ERP software too. To minimize such risks and ensure successful implementation of ERP, organizations must consider best practices for ERP implementation.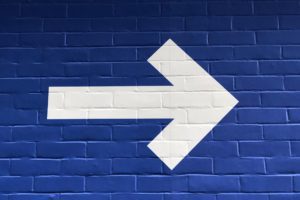 Top 5 Tips on Making ERP Implementation Process Right
Planning it the right way can ensure the success of ERP implementation in any organization. To help your business increase the chances of implementation success we have come up with the list of the top 5 tips on making ERP implementation right:
Choose the Best ERP Software
There are many factors to consider when choosing an ERP system. But how to choose an ERP system? You will make a wise decision if you adopt a careful approach towards choosing the software that suits your business process. It will ensure that your ERP implementation process begins on the right note. While doing so, consider both technical and functional requirements and discuss them in-depth with the vendor. It is advisable not to consider the cost aspect alone while selecting an ERP solution. Rather, evaluate different aspects of each software solution so that the organization can gain from the overall value offered by the software. Also, you must evaluate the type of deployment and consider the one that suits your business demands. Consider post-implementation support and maintenance while zeroing down on the vendors because it will be the most crucial aspect post-implementation. Also, keep in mind those aspects (like marketing, sales & distribution) of your business that will need access to mobile usage. In such cases ensure that your employees can access ERP through mobile or tabs. One of the prime purposes of implementing ERP is to access business reports and metrics. Make sure that the selected system has pre-built reports and can also customize reports if needed.
Have a Realistic Implementation Plan
ERP is a set of software that tackles multiple functions of your business. It manages many aspects of your business all at once. ERP is complex. So, how to prepare for ERP implementation? Expecting the system to complete the features and get running at once is never a practical approach. Such complicated systems call for practical & realistic implementation plans – ERP implementation steps or stages. Stage-wise execution will help improve the success of ERP components and at the same time reduce the burnout of implementation. Upon successful implementation of a stage, the team will be more confident and motivated to take up the next stages of implementation. Moreover, it will ensure the smooth running of your business process throughout the implementation.
Bring together an Ace Team – Get your People Involved
People involvement is most crucial in each stage of the ERP implementation life cycle. Bring together your ace team which encompasses skilled people from each department involved. Their involvement from the very beginning will make sure that the required functionalities are taken into consideration from the very beginning. Apart from skilled team members, involve employees who will be using the system on daily basis. This will make user adoption easier and faster. Facilitate free flow of information regarding issues faced and daily project progress. It is recommended to use a project tracking tool. Since ERP implementation is an organization-wide process ensure that the involvement of employees is communicated to the top management. It will help in the pragmatic allocation of human resources.
Be Prepared for Change Management
Change management is among the most important ERP implementation success factors. As implementation of ERP impacts employees at various levels, it can affect the day-to-day job of each employee. In some cases, the job roles themselves are eliminated. Such concerns can impact the morale of employees negatively thereby limiting the whole purpose of the implementation. It is advisable to keep open communication channels to address such concerns of employees & facilitate smoother implementation.
Train the Employees for ERP Implementation Success
While deciding on how to prepare for ERP implementation, it is always in the best interest of your company that you leave no stones unturned to train your employees. One of the most common mistakes most organizations do is to cut down on employee training while moving to a new system. Remember, it is they who will feed data into the new system so it is important to train your staff such that they can handle all aspects of their job using the new system. Many employers feel that it is not necessary as the employees will ultimately discover the new system on their own. But a new system will have newer features and aspects that the employees need to learn before they go live with it. It will not only smoothen the transition process but also help your business gain from different features, analytics, and reports. Employees who do not understand the new system properly will be prone to make mistakes or create workarounds limiting the purpose of the new system altogether. So, ensure that you train the employees adequately for ERP implementation success.
Conclusion
Most ERP implementations are tough. But then, Rome was not built in a day. If you want the transition to be smooth and successful you must consider the ERP implementation success factors listed above. Dedicate a small portion of your time to plan the allocation of both time and manpower resources. Once the plans are put into action follow them up closely. Also, consider the chances for mistakes because the implementation of ERP is a highly complex task, and your employees are new to it. Be easy on them and help troubleshoot the mistakes to surge for successful implementation of the project.
ERP consultants at Turqosoft can help your business define your core business processes & KPIs. Get advice on how you can leverage technology for the growth of your business. Connect with us through email info@turqosoft.com or call us on +91 98412 05845. Also, you can follow us on LinkedIn, Facebook, Twitter, or Instagram for interesting updates.
Recommended Reads on Successful ERP Implementation:
PC: Photo by Nick Fewings, Kind and Curious, Lindsay Henwood on Unsplash
Best ERP Software Kerala, ERP Software, Top ERP Software Kerala, ERP Solutions, ERP System