How ERP Software Solves Top 5 Manufacturing Problems
As such manufacturers face many challenges & problems with manufacturing business. Covid-19 (Corona Virus) has transformed the way solutions to manufacturing problems were delivered so far. Many companies are under immense pressure to increase their supply while keeping the margins tight. On top of that, there are challenges in the supply chain, consistent delivery, quality control, and employee safety.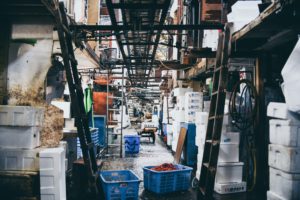 There are thoughts on how to solve manufacturing problems in the present scenario. Solutions to manufacturing problems can be achieved by realigning company policies and implementation of good manufacturing ERP software.
How ERP Software Solves Top 5 Manufacturing Problems
This post discusses the top 5 manufacturing problems faced in India by SMEs and its solutions provided by the best ERP for manufacturing business:
Manufacturing Problem with Cost Control
Among the manufacturing sector problems in India, cost control is one of the most pressing issues due to its obvious relation with profitability. Best ERP software for the manufacturing industry can be used to manage the cost of production – be it raw material, work in progress, or finished goods. Effective reorder levels can help manufacturers practice lean inventory cycles and manufacturing. It can also help track and control exact costs related to material, labor, administration, and overhead. The benefits of manufacturing ERP involve cost control through the reduced accumulation of inventory, administrative cost, and operational cost. It can also help the completion of the manufacturing process based on pre-set schedules.
Manufacturing Problem with Quality Management
The manufacturing industry is required to follow certain safety & quality standards. Among the other challenges in manufacturing industries, managing quality is an extremely difficult and time-consuming process. ERP solutions come as a handy tool for quality control. It can aid quality control from the beginning by tracking and evaluating the inventory of incoming raw materials. Quality can also be tracked through different phases of production to ensure quality products for the end-user.
Manufacturing Problem with Workflow Planning
The absence of workflow planning is one of the most common manufacturing sector problems in India. In most cases, the business owners end up managing different aspects of business single-handedly. As a result, most processes must wait for approval from the owner. Unplanned workflow leads to a major waste of resources derailing a business growth altogether. ERP implementation is one of the best solutions to manufacturing problems. It can help manage different business processes in a planned and professional manner by assigning the deliverables to a specific employee. It can help the business owner remain focused on business growth while the employees work together to meet workflow planning.
Manufacturing Problem with Material Requirement Planning
MRP (Material Requirement Planning) is among critical manufacturing problems in industries that can be managed by the implementation of manufacturing ERP. MRP requires learning about the existing resources and more resources required to complete a task. Planning for material helps make optimum use of manufacturing capacity along with available materials and components. Historical data can help schedule optimal production through sales forecasts. Open orders can be analyzed with inventory status to keep the cash flow minimal. ERP for manufacturing can help schedule production through consolidated data in a single system.
Manufacturing Problem arising from Lack of Real-time Information
Lack of real-time information is yet another major manufacturing problem that can be solved with ERP implementation. Real-time business data is critical to any manufacturing process. Unavailability of such data can lead to inaccurate procurement of raw materials, over or under production, longer inventory turnaround, and more. It can cause revenue loss to a business. Right usage of manufacturing ERP can provide accurate, and data-driven decision-making for the business leading to improved revenue and profitability.
Wrap Up
ERP systems have helped large organizations improve their process and profitability. However, they carry huge costs and implementation time. A cloud-based manufacturing ERP can help small and medium manufacturers gain similar benefits with lesser investment and shorter implementation cycles. With inbuilt standard processes and minor customizations, these systems are easy to put in place across diverse geographic locations and industries. Overall, ERP software can alter structural changes to the manufacturing business and manage the complexity of the modern-day process and gain optimal business growth.
ERP consultants at Turqosoft can help your business define your core business processes & KPIs. Get advice on how you can leverage technology for the growth of your business. Connect with us through email info@turqosoft.com or call us on +91 98412 05845. Also, you can follow us on LinkedIn, Facebook, Twitter, or Instagram for interesting updates.
PC: Photo by Vindemia Winery, Emile Guillemot & Science in HD on Unsplash