Top 10 ERP Myths Debunked

ERP in Software stands for Enterprise Resource Planning. It is software used to manage business processes by collecting, recording, and interpreting real-time business data.
Most business leaders understand the importance of having ERP software to manage business workflow. A fully integrated solution can help businesses improve their operational efficiency by facilitating automation, real-time recording & reporting, easier regulatory compliance, and improved customer experience. In day-to-day operations, it streamlines the business processes through departmental integration, visibility, and real-time flow of information.
Irrespective of the benefits involved in using an integrated solution, SMEs are hesitant to gain benefits from ERP software in India due to myths about ERP. The major reasons that keep businesses away are the top ERP myths surrounding these integrated software solutions – mainly cost and complexity.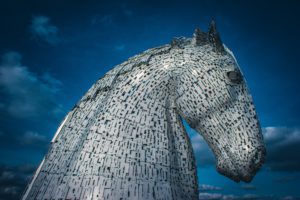 However, the scenario no longer holds ground because most ERP vendors provide cloud-based SaaS solution which is both affordable and easy to use (the option to choose from the suitable plan). With clear business benefits of using a fully integrated software solution, let's have the top ERP myths debunked:
Top 10 ERP Myths Debunked
ERP Myth 1: ERP is meant for Large Businesses
The presence of the word Enterprise in ERP often creates a misunderstanding among people who tend to believe that ERP is meant for large enterprises. While it is true that large organizations began using ERP software in the first place, but evolution in technology has made it affordable for SMEs as well. Today, ERP solutions are available in different models like SaaS, PaaS, and IaaS. The SMEs can choose from among the plans offered by the ERP vendor to suit their business process and budget. It can also be easily scaled along with the business.
ERP Myth 2: ERP Software is Expensive
Although high-end ERP solutions are pricey, mobile and cloud technology has made it possible for ERP vendors to come up with affordable solutions for all sizes of businesses. Every business process differs from one another and so does the need for ERP solution. Hence businesses should not follow the bandwagon. SMEs don't need to implement high-end solutions for their business. Instead, the business should understand its expectations from a new system and make choices based on those criteria.
ERP Myth 3: ERP is Difficult to Implement
Businesses should not think of ERP implementation as a huge project that could last for years. Gone are the days when complex on-premises solution implementation took years. If implemented with the right partners, the cloud-based ERP solutions can be successfully implemented within 3-4 months. These solutions come with standard operating procedures that reduce the need for customizations. As a result, ERP implementation can be rolled out without massive effort in a shorter period.
ERP Myth 4: ERP is Complex to Use
Cloud technology has eased all the areas of the business process. Be it ERP, CRM, HRMS, or other software solutions, the cloud allows software vendors provide easy to use web-based solutions. Cloud-based ERP software is easy for the staff – both to learn and implement. The effort to maintain the ERP's server, software, and backup rests with the vendor. Also, it allows easy access while on the go through a tab or mobile device. Since cloud-based ERPs are made considering the best practices of the industry, there won't be much effort needed in struggling to customize each module.
ERP Myth 5: ERP is not Worth the Time & Money
This might have been true about 100 years back. Today, the business world is extremely competitive. Every organization is looking to gain a competitive advantage. They look forward to attracting and serving the best of the client in the best possible manner. Automation is the most sought-after method used by businesses for this very purpose. Other than production automation, automation of information through software technology is providing extreme advantages to organizations. ERP and CRM serve as among the most important tools to provide real-time access to data. It seamlessly integrates different departments helping businesses improve inventory cycles, supply chain, product quality, customer experience, and more. A better process is less time & more money.
ERP Myth 6: ERP is used only to Impress the Stakeholders
The primary purpose of ERP software is to streamline the business process for optimum efficiency by coordinated departmental efforts. It can aid to strengthen customer relations, managerial decisions, and vendor management. ERP is not a tool to impress stakeholders. However, the results following efficient usage of ERP can impress the stakeholders. It can serve as an added advantage.
ERP Myth 7: ERP can be of Benefit only to the Management
ERP implementation helps the company as a whole – Employees, Customers, Suppliers, and Management. It eases process flow in a streamlined manner by eliminating duplicate tasks for employees. Both customer and vendor management are eased through smart tracking of purchases and sales processes. There is a better flow of information through system integration which helps the managers plan better. It also provides information to top management for making informed business decisions. In short, ERP implementation benefits every member of an organization.
ERP Myth 8: ERP, Accounting Software, and CRM are the Same
Often the terms ERP, accounting software, and CRM are used interchangeably by naïve users. It is important to remember that these systems cater to diverse business functions and do not serve the same purpose. However, each can be integrated with the other to enhance the functioning of a business.
ERP Myth 9: One ERP Suits all kind of Businesses
As mentioned earlier, every business process differs so does the need for ERP. One ERP will not suit all kinds of businesses. During ERP selection, you must consider business flow and processes to select an ERP that provides features & functionality to meet them. For example, some ERP may have the functionality of recording in-house manufacturing, but the business may also be doing outsourced manufacturing. In that case, the business should select ERP that accommodates both in-house and outsourced manufacturing. Else the ERP will not serve its purpose.
ERP Myth 10: ERP Won't give any Returns
Most businesses expect a return from ERP immediately upon its implementation. It is unrealistic! ERP implementation will give ROI only in the long term. The longer the time, the higher will be the returns. However, merely implementing ERP won't give returns. To optimize gains from ERP implementation, the managers must ensure that employees across departments are feeding accurate data. This data must be later used to question & improve the existing processes. As a result, the business will gain returns in the long term through lean production, short inventory cycles, faster outstanding collections, and more.
Conclusion
Many business leaders feel that their present business process works fine without ERP software. But if given a closer look, the ill health of such businesses can be quite easy to pick. The competitive landscape of business is so high today that automation becomes one of the main tools to rely on for excellence. So, stop depending upon myths about ERP and talk with the ERP experts to get an accurate view of how ERP can be used for your business advantage and sustained competitiveness.
ERP consultants at Turqosoft can help your business define your core business processes & KPIs. Get advice on how you can leverage technology for the growth of your business. Connect with us through email info@turqosoft.com or call us on +91 98412 05845. Also, you can follow us on LinkedIn, Facebook, Twitter, or Instagram for interesting updates.
PC: Photo by
Photo by Rhii Photography & Crawford Jolly on Unsplash