Top 10 Interesting HR Memes – Because it is the Season for Fun!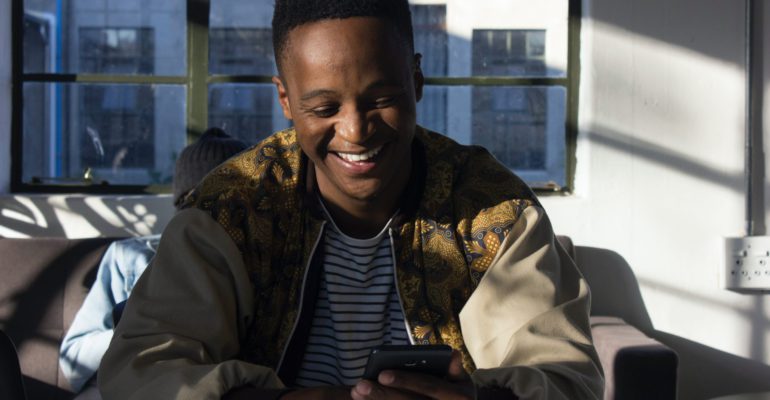 Top 10 Interesting HR Memes – Because it is the Season for Fun!
Laughter is the best medicine & no one had realized it better than before 2020. It is that time of the year where all want to unwind and have some fun time. Unfortunately, the scenario is tough this year. So, we thought of making our followers feel amused while at home. We searched for fun-filled HR memes that could be shared online. But could hardly find a few. With talented & creative nerds in our team, we decided to create our own memes dedicated to those who are firefighting the impact of Covid-19 on businesses & employees – HR Heads. So, here goes the top 10 interesting HR memes of 2020:
What CEOs think HR did in 2020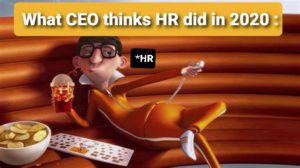 Well, we all know 2020 has anything but kind to any of us. So, if your CEO has not been warm with you, take a chill pill and relax. Don't forget you were the frontline firefighter of the company and took those bullets from all sides!
What Employees think HR did in 2020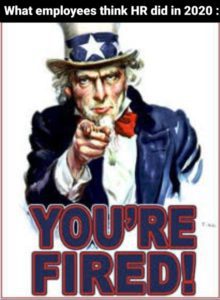 We understand that it had been more than tough on you to let go of what you value most – Employees. Hey, but the good news is that you tried your best to accommodate and balance your company's sustainability goals. So, don't be hard on yourself.
HR expected to fight Covid-19 challenges with 2020 HR Budget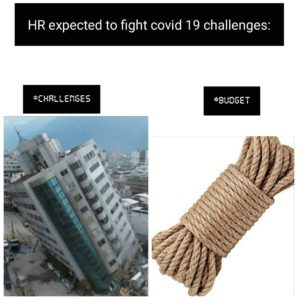 Low budgets with large giants to swallow – It had been something that HR has always managed well. But this year had it to extremes. So, Cheers to all those HRs who managed under a stressed budget.
HR managing Hybrid Workspaces in 2020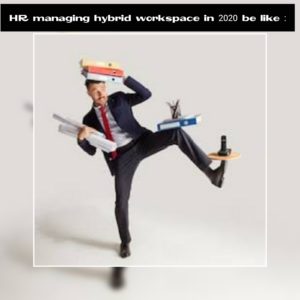 Yes, we understand that it is crazy madness that you are juggling with. Tracking & managing employees from home & office while taking care of Covid-19 protocols – Is anything but easy. We bow before you for your tremendous efforts!
HR addressing Employee Concerns in 2020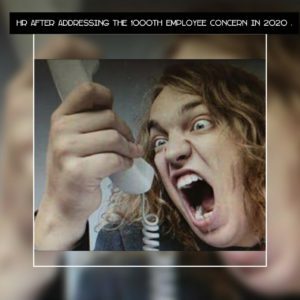 None of us -even the experts, were prepared to handle Covid-19. But you did it all on the go! From addressing minor to major concerns. From freshers to high-level management – you managed their sanity almost through a whole year.
Candidates waiting for HR to call back in 2020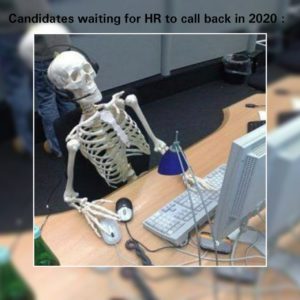 Well, there were hiring promises which could not be fulfilled due to Coronavirus. Take it lightly on yourself. Potential candidates also understand the reason behind you not calling them back. Let's focus on upskilling & reskilling for future growth.
When HR met their Dream Candidate in 2020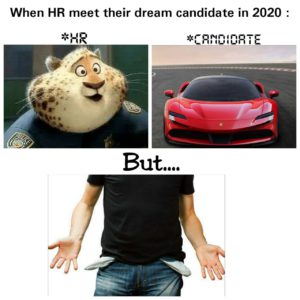 Understood that you have met potential candidates through various virtual meetings that you attended. But hold on for the green signal to pull them into your team. Your dream of getting full-fledged hiring will soon be a reality once the vaccines are ready to go.
HR managing companies globally in 2020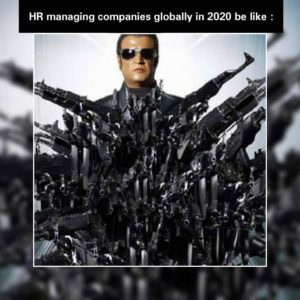 It is the HR team that has held the organization strong all over even with Covid-19 on strike. Thanks to your vision that strategic solutions have been implemented throughout the organization to keep the essential production going.
Potential candidates approaching HR in 2020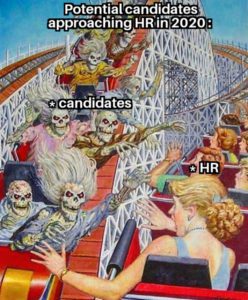 Yes, there will be many potential candidates approaching you such that you run for your life. Go easy and keep those references handy – in case a suitable job role pops up in the future.
HR Managers after cost-cutting in 2020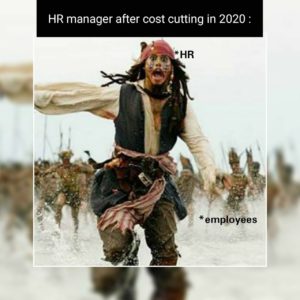 It has been undoubtedly tough for you to manage the scenario with a tight budget. You have managed employee training with a limited budget and kept going strong.
So, chill & have a hearty laugh because we deserve to laugh our hearts out too in 2020! Stay safe & Keep Rocking!
To learn how experts at Turqosoft can help improve employee productivity, call us on +91 6282284349  or email info@turqosoft.com. You can also follow us on LinkedIn, Facebook, Twitter, or Instagram for a daily dose of valuable updates.