Top 5 ways Managers can Improve Employee Engagement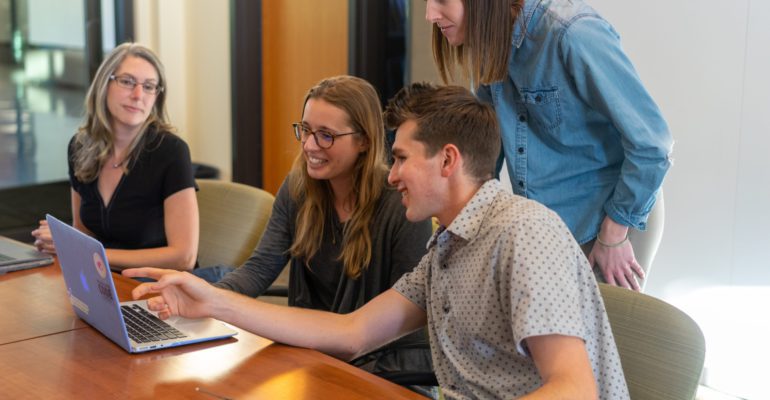 Top 5 ways Managers can Improve Employee Engagement
Every organization has its methods to achieve growth. While creating a value-added product or service can be a great differentiator, it is ultimately the employees of the organization who can help it achieve the desired growth. To achieve desired corporate goals, it is important to build employee skills & attitude. They should be aligned towards the corporate goals. For this, employees should be engaged regularly. Engaging employees does not mean yearly appraisal, performance awards, or a team lunch. Rather, they feel genuinely cared for if you contribute to their professional growth through employee engagement. It can aid in developing a highly energetic & committed team. But it is a sad plight that many organizations view employee engagement as a tiresome and long-term initiative.
According to the Gallup's State of the Global Workplace report, only 15% of global employees are engaged in their job. It also states that disengaged employees result in lost productivity.
The importance of engaging your employees can't be insisted any more. The more you engage your employees the better prepared they will be to manage the change for achieving organizational goals. Managers play a crucial role in managing employee engagement. Since it is, they who work closely with the team, they can identify & develop talents who can help meet the corporate goals. At the same time, managers can also address the concerns and fears of their team members much effectively. Here are the top 5 ways managers can improve employee engagement:
Set up the Team
Getting the right candidate to do the right job is the most challenging. Managers are the right people to ensure that the right candidates are trained and assigned to the most suitable tasks. It is they who get it done from the frontline so managers can ensure that talent acquisition and retention are in line with the corporate objectives. They can also track the subordinates from time-to-time and provide regular feedback to meet the goals together.
Train for Success
Goals remain incomplete if your team is not trained to achieve them in a planned manner. Managers play an extensive role in training employees. They can direct the employees towards desired training outcomes. Also, they can enhance employee engagement. Managers are aware of the core strengths and weaknesses of individuals. They can suggest training programs that can enhance their strengths and cut the weakness. It can also help employees in executing their job tasks much confidently.
Cross-Departmental Collaboration
Most departments fail at collaboration. But the importance of collaboration cannot be overseen. It helps each department to understand the other aspects of the business that they are not yet exposed to. It can also challenge old ideas and promote innovation. Managers can encourage employee participation in collaborations.
Regular Follow up
Frequent follow up by managers can improve employee engagement rates.
A yearly or half-yearly review is not enough for today's fast-paced employees. Employees look forward to frequent feedback for correcting the course of action on the go. If your organization doesn't provide frequent formal feedbacks they can also be met through informal and frequent feedback.
Discuss Engagement
Effective managers discuss engagement with their team members on regular basis. Frequent communication between managers and employees can form the basis of a healthy professional relationship. Managers can use different communication channels to improve employee engagement.
Managers play a significant role in the variance of employee engagement.
Employee engagement should become a core part of the manager's objectives. Organizations with better employee engagement reflect improved business outcomes through innovation, performance, and financial performance.
PC: Unsplash