Top 5 Remote Team Management Trends to watch out for in 2021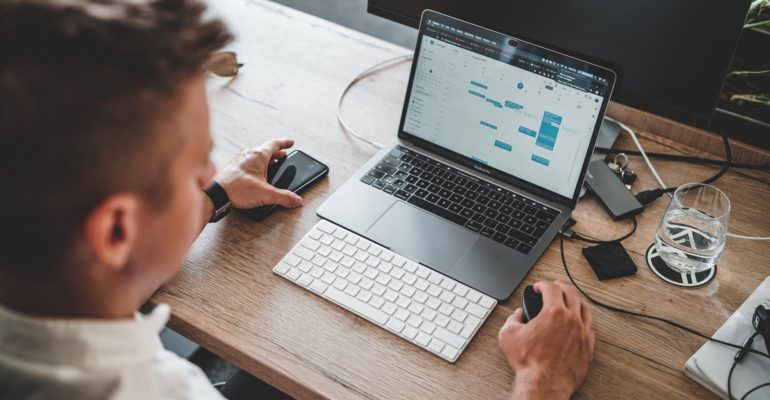 Top 5 Remote Team Management Trends to watch out for in 2021
It is beyond doubt that pandemic has transformed the future of work. Work and life have been completely entangled than ever before. An end has been put to the concept of conventional working that used to take place through offices. Today, most of the employees have shifted their desks to home offices. And they are finding it convenient. On the other side, there are employees adopting hybrid workspaces. The role of managers has changed too. They are now entrusted with the responsibility of analyzing remote working & come up with newer ways of engaging employees for improved productivity.
Remote is where Employees want to work from!
It has become a necessity for managers to understand the trends of remote working. This can help them gain better control over the existing situation. It can also aid in maintaining employee morale, motivation, and productivity. Here are the top 5 remote team management trends to watch out for in 2021:
Increase in Remote Working Employees
Team collaborations are important for effective work management. But the idea of offering flexibility to employees is also starting to gain momentum. The majority of employees have become comfortable with the idea of remote working. It has helped them lessen daily commute time. Also, the work-life balance has helped in improved employee productivity.
Organizations like Google, Facebook, Lloyds, and Silicon Valley's technology firms have embraced the fact that some of their employees might never return to full-time offices.
Remote Working Across All Levels
Before the pandemic, organizations permitted only higher-level employees for remote working. With most of the non-essential workers working from a remote location, the scenario has changed. Remote working has allowed employees to balance their work-life and improve productivity.
All over the world employees are vouching for work from home even after the pandemic. These include names like Amazon, Upwork, PayPal, Morgan Stanley, JP Morgan, and more.
In the coming times, top executives and managers can expect to manage their team members remotely from remote locations.
Automation to track Remote Working Productivity
Till before the pandemic remote was a short-term way of working. The majority of it was manually tracked. With a large task force working remotely it has become impossible to track their productivity manually. Evaluating parameters like employee performance and compensation without the physical presence of employees has become a daunting task for superiors.
Automation and software are taking major strides in managing and tracking these tasks.
The new experience delivered by automation is going to be among the top trends to look out for remote team management.
Related Topics:
Hybrid Workspace to Gain Worldwide Acceptance
Remote working has given us freedom and flexibility to work from anywhere.
While some employees love the idea of working from home/remote locations others want to get back to work with their team in offices.
More and more organizations are valuing employee feedbacks and offering a hybrid workspace model. Superiors must stay prepared to embrace this next big trend in remote team management.
Cybersecurity to be the top Concern
With the sudden spurt in remote working, there has been an extensive usage of technology. It can also become the major reason for digital vulnerabilities. The cyberattacks need not necessarily be on complex software tools but can be on business emails. It can cost your client confidentiality.
Organizations must make their employees familiar with the importance of following corporate IT policy.
It can help to secure the business information. At the same time, organizations must invest in cybersecurity. It can help prevention of both data corruption & divulgence.
To learn how experts at Turqosoft can help improve business productivity, call us on +91 6282284349  or email info@turqosoft.com. You can also follow us on LinkedIn, Facebook, Twitter, or Instagram for a daily dose of valuable updates.
PC: Unsplash