How to Implement Hybrid Workplace Model effectively?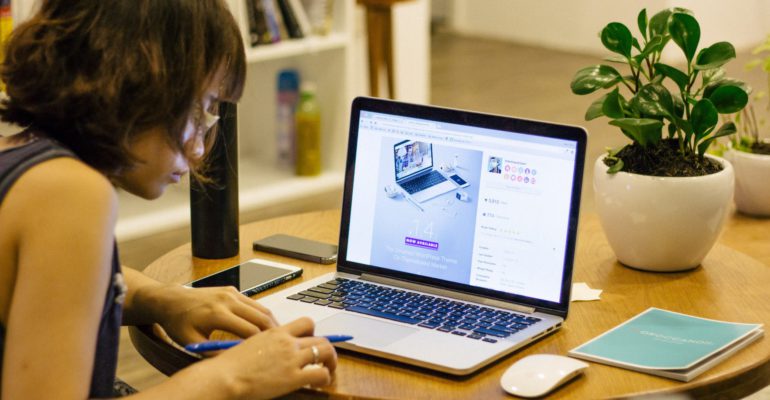 The road to economic recovery still seems blurred. But Covid-19 has created some new avenues for business continuity. Organizations all over the world are managing to work under different circumstances. Some have recalled employees in small groups and schedules. Others continue remote working till the situation gets resolved. Yet some others leave it to their employees to make the decision. Organizations are also looking to balance social distancing & the physical presence of the employees. They are rethinking continuing with the pre-corona work culture. A lot of thought is being pondered into redesigning people management. Hybrid workspace looks like a promising HR management model. It can help to handle the present work scenario both in short term and long term.
The Futuristic Model of Work is here to Stay – Hybrid Workspaces
While hybrid workspace can help business continuity in uncertainty, it can also help employers recruit better talents irrespective of their physical location. If dealt with the right way, the hybrid workspace model would be the best of both worlds. It would help organizations to hire individuals purely based on talents. Such a hiring process will aid organizations to achieve the purpose of their existence. The hybrid workspace model will also allow flexible working hours for the employees. Here is how you can implement a hybrid workplace model effectively:
Employees First
Organizations are under the pressure to perform and revive themselves. Many are getting back to work by recalling the employees. Some are also recruiting new candidates. Whatever options the businesses choose it would be ideal to consider employees first. As most employees would be having dependents staying back at home due to Covid-19, it might not be workable to leave them alone or with caretakers. As an employer, you can ease working options by facilitating a hybrid workspace. It can allow them to choose days of their convenience to work from the office and home. It will also offer them flexibility wherein they can plan the week in advance. Also, you can conduct an in-house survey to know how employees feel about the option.
Encourage Communication
Remote working & social isolation has left most of us to deal with loneliness, anxiety, and depression. It has also lowered the productivity levels of individuals. Encouraging employees to informal communication can help them feel belonged and motivated.
According to a survey conducted by Boston Consulting Group "Employees in Germany, India, and the US who are satisfied with social connectivity at work are on average 2.5 times as likely to say that their productivity is at least as high now as it was before the pandemic."
Encourage virtual & in-office communication among the employees – of course by maintaining Covid-19 protocol. This can make them feel connected and stay motivated.
Schedule Employee Inflow & Outflow
Since some employees choose to work from home on a day and remotely on the other day, it is particularly important to establish a schedule of employee inflow & outflow. It will not only help avoid confusion about the place of work but also track the employees. Also, plan & put in place Covid-19 protocols and social distancing norms well in advance.
Keep it Safe
Your office space must adhere to WHO's recommendations on returning to the physical office. Also, follow guidance issued by local government & health authorities. You must also communicate the risk of physical workspace to your employees. This will play a crucial role for the employees to understand their role in taking protective measures and preventing the spread further.
Smooth Transition
Moving from a traditional physical office model to a hybrid workspace calls for managing two different types of employee experience. Some employees may be able to work from the office while others may not find it an option now. There would be many limitations surrounding your employee & family due to the ongoing pandemic. It would not be practical to impose full-fledged working from the office. Instead, offer your employees different options that they can avail. Ensure a smooth transition towards a hybrid working space.
To learn how experts at Turqosoft can help improve employee productivity while working from Hybrid Workspace, call us on +91 6282284349  or email info@turqosoft.com. You can also follow us on LinkedIn, Facebook, Twitter, or Instagram for a daily dose of valuable updates.
PC: Unsplash