Top 5 Things to consider for your Home Office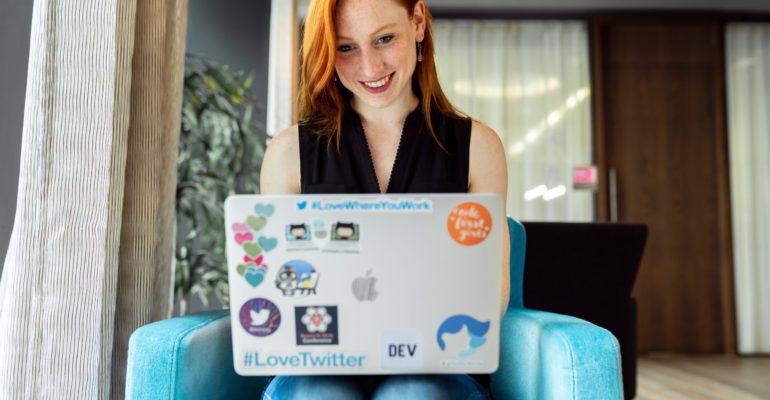 Working from the home office is easier said than done. The outbreak of Covid-19 has pushed us to explore more about work from home scenarios. Most of us have converted the extra room or spare corner into a home office. In some cases, it is the dining table that functions as a home office. It is not the size of your home office that affects an individual's productivity. Rather, it is the layout and function of the space that lifts the productivity levels. While setting up a home office it is much likely that you add unwanted stuff and ignore the basic ones. In either case, the outcome remains distraction & loss of productivity. If this is your case, then here are the top five things to consider adding to your home office:
Computer
Today, very few employees can work without a computer. A large majority of people use the computer to manage their official tasks. But many don't have a computer at the home office. Covid-19 has forced us to work remotely for quite some time now. Many employees are finding it to be a convenient option. As a result, large organizations are considering the work from home option even after the pandemic. In such a case, it would be ideal for you to invest in a computer. If the nature of your work requires you to be at the desk most of the time, then you can consider a desktop computer. But if your work is mobile it would be better to opt for a laptop with good battery life.
Software
Small businesses can get much of their work done through email, and MS office. But others need specific business management software that suits their industry. Managers might find it worth investing in enterprise software. It can ease the departmental workflow. The software can also help in improving productivity. But if you are running on a tight budget then you can also consider from among free options. Many software vendors offer free options with limited software features. Once you are familiar with the software you can opt to upgrade to a higher version.
Connectivity
Most of us stay connected to our co-workers and clients through our smartphones. But working from home demands much more than that – Reliable connectivity. To ensure uninterrupted connectivity, you can opt from different broadband connections available in your locality. It is advisable to maintain a backup – in case of downtime/technical issues. Mobile data connection can act as a connectivity backup. You can teether from your mobile data to ensure seamless productivity. Or choose a dongle for backup. The idea is to keep the workflow smooth and going.
UPS (Uninterruptible Power Source)
If you live in an area with frequent power cuts it is ideal to invest in a UPS. While the run time of UPS can be short, but it can serve as a standby power source to prevent data loss and enable a safe shutdown. It can also prevent your devices from potential damage caused by voltage fluctuations.
Data Backup Drive
Data backup is hardly a concern when you work from the office because your employer takes care of it. But the home office is your responsibility and keeping a backup is very important. You can back up your important data on external hard drives. They are extremely affordable devices and can act as a lifesaver in case of a system crash. Or you can also backup your data on cloud servers. Cloud-based servers like Google Drive offers free cloud space which is enough in most cases. With cloud servers, you can save money too.
To learn how experts at Turqosoft can help improve employee productivity while working from home, call us on +91 6282284349  or email info@turqosoft.com. You can also follow us on LinkedIn, Facebook, Twitter, or Instagram for a daily dose of valuable updates.
PC: Pexels