How to Ease SME Purchases with ERP Software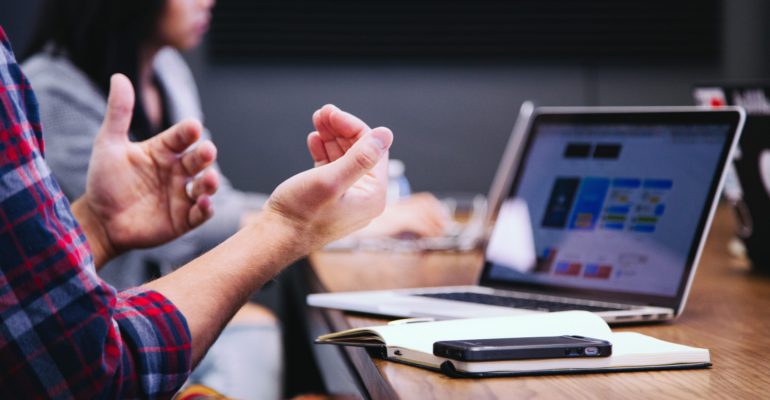 Small business (SME) processes often involve random purchases based on the necessity of the production process. It calls for the purchase manager or purchases department to stay on top of the process at all times – which oftentimes raises chaos. One of the primary functions of the purchases department is to ensure that all the raw materials and parts are made available at the right time to continue the smooth production process.
Making materials and parts available involve selecting suitable vendors, negotiations, managing purchase requests, procurement, pricing, and more. Enterprise Resource Planning (ERP) solutions bring with it, purchases and supplier management module which ensures the stock is maintained at optimum levels, optimized purchase price, best supply schedule, track best credit facility with supplier, faster processing of purchase requests, etc. 
Small businesses can ease their purchases with ERP software. Take a look how:
Optimized Production with Automation
ERP software offers automation of day-to-day mundane purchase tasks. It not only helps manage procurement flexibly but also helps quick contract billing which in turn allows the business to collaborate with the best suppliers, mitigate supply risk, and allows faster checkouts.
Such automation reduces the chances of manual errors and saves employee time spent on the manual processing of requests. Such saved time can in turn be utilized by employees to improve the organizational purchase process. Also, the purchase data can be used to leverage the whole process flow enhancing productivity and growth in the long term.
Effective Purchase Order Management
Since ERP software is an integrated software it is always managing business inventory in the background. The very updating of how much raw materials and parts have been utilized in the manufacturing process reflects in the stock balance. The purchases department can raise purchase orders based on the inventory status at a much faster pace and accuracy. 
Automation helps effective purchase order management by checking inventory status, checking available purchase history, creating automatic tracking numbers, smoother supplier coordination, and more. Purchase order management is made way more effective and accurate with the instant availability of real-time data. Intelligent system-generated data allows better inventory turnover and cost-cutting on warehouses. This allows the businesses to make their goods available to customers at a much competitive price.
Supplier Relationship Management
Supplier relationship management is one of the most challenging functions of the purchasing department. While the employees interact, process and negotiate with multiple vendors catering a material or parts, it becomes increasingly important to evaluate the vendor price, supply schedule, credit period, and product quality. 
Automated purchase reports generated with the ERP system can help with the analytics of giant supplier databases. It can help the purchase manager with the right access to supplier lead time, price, quality, other specific data on purchases and vendor management, and a predictive purchase model. 
Wrap Up
Purchase and vendor management in ERP software is integrated in such a manner that it aids to maintain stock at optimum levels with the optimized purchase price and the best supply schedule. This in turn helps the business to provide their products at a competitive rate which ultimately pulls more customers resulting in profitability and growth. 
Turqosoft is being used across many manufacturing businesses in Kerala. We are among the best Purchases Management Software in India. If you are looking to increase the efficiency of your purchases department connect with us through email info@turqosoft.com or call us on +91 9841205845. Also, you can follow us on LinkedIn, Facebook, Twitter, or Instagram for a regular dose of interesting updates.
PC: Unsplash