Top 3 ways to promote Training & Development during Coronavirus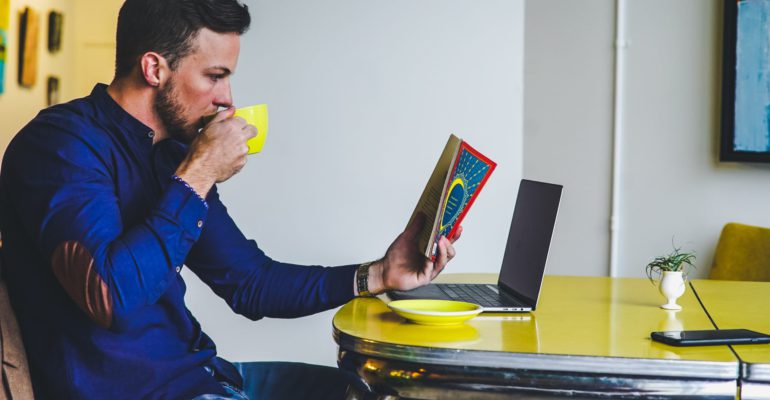 Top 3 ways to promote Training & Development during Coronavirus
In the past few months, Covid-19 has transformed our lives in a much-unprecedented manner. Each segment of society has been left impacted by the pandemic. Apart from changing our day-to-day lives, it has also changed the way businesses had been carried out.
As the pandemic became widespread there is an increased need to protect ourselves from the virus and prevent the spread further. This can be bought to effect by the employers who can formulate and implement strict guidelines (advised by WHO) to communicate risk among the employees. In turn, the employees should follow the guidelines issued by their employers – for their safety & the safety of co-workers.
Unfortunately, this period also witnesses an economic downturn which calls for the employers to cut down on their corporate budgets. One of the core impacted areas is the training & development budget for employees. In a report published by Mckinsey about 50% of corporate training and development plans have been put on hold or cancelled in South America. In Asia & Europe, the impact is close to 100%.
"This year about 50% of the corporate training and development plans have been put on hold or cancelled in South America. In Asia & Europe, the impact is close to 100%."
This is not a healthy situation for employee competency. Employees with limited skills can turn out to be one of the biggest limitations in the coming times. Moreover, learning is inevitable as it determines the quality and efficiency of your staff.
But business leaders across the world have abandoned the idea of training & developing their task force due to the Covid-19 pandemic. Even mentoring initiatives have been set aside. At the same time, employers cannot be blamed because cutting down the budget is mainly due to economic and physical/travel limitations.
However, employee learning needs cannot be ignored. Instead, learning should be made a crucial part of the corporate culture. The solution would be to control training costs by reducing in-person learning activities.
"Organizations investing to train & develop their staff are twice likely to retain them."
RELATED ARTICLES:
Employers can conduct training and development activities with a low budget using technology. Following are the top 3 ways to promote training & development during coronavirus:
Virtual Learning
While Covid-19 has restricted our physical movements, technology has helped us stay connected through the virtual world. It has also proved to be an extremely useful tool for business continuity. Some organizations have already gained by adopting virtual learning. Online platforms like Stanford Online, Harvard Extension, Udemy, and edX are being used to sharpen the skills of your employees. Other than this, many training sessions have been taken by industry experts through Zoom meetings.
Organizations can opt to chart out their training requirements and collaborate with industry experts to provide virtual learning sessions. This can also be done by an in-house training team or experts using technology. Your trainers should ensure that the learning sessions are direct and to the point. It should not drag the topic as the trainees will likely lose interest in the session. Trainers can also use creative methods to keep the employees engaged.
Upskilling & Reskilling
Since there is a rise in the use of technology for corporate activities there arises the need to train your staff for using technology. A sudden change in corporate scenario calls for upgrading your employees to new skills. Organizations should be able to figure out means to develop employee competencies for continuing in a job role or changed job role.
These relevant skills can be acquired by upskilling & reskilling your employees. Facilitating upskilling and reskilling will help the employees to understand diverse job functions and their challenges by coming together to manage the tasks. Identifying, training, and retaining capable talents can also improve employee morale in the long run.
Promote Learning Culture
In a way, the current situation is an ideal time to build and strengthen your corporate learning culture. Leaning has always remained the foundation of any effort & its outcome. Business leaders must not restrict their staff to a limited compilation of training resources. Instead, they should promote the culture of learning among their employees. This holds high significance because the purpose of learning can become effective only if employees engage themselves in training programs.
Wrap Up
Investing in learning is crucial to survive and move forward from the present situation. There is no one perfect way to promote learning. Business leaders can choose from different ways to promote training & development that best suits their business.
To learn how experts at Turqosoft can help automate your Employee Management Process, call us on +91 9841205845 or email info@turqosoft.com. You can also follow us on LinkedIn, Facebook, Twitter, or Instagram for daily dose of valuable updates.
PC: Unsplash