Top 10 Interesting ERP Facts that can Improve your Business Growth Rate

Top 10 Interesting ERP Facts that can Improve your Business Growth Rate
Many SMEs think of ERP as a synonym for accounting or inventory software. Lesser is known of the facts about ERP. Enterprise Resource Planning or ERP solutions comprises of powerful business management tools that help business manage their processes with improved accuracy and efficiency. These processes involve diverse business functions inclusive of purchases, inventory, manufacturing, sales, and accounts.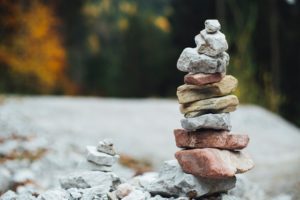 While it is true that most industries operate differently with various custom operations and procedures, it is also a fact that they have numerous challenges and limitations in common. If they are aware of ERP system facts, it can help to understand how to make ERP software improve the key performance indicators of their business.
Top 10 Interesting ERP Facts that can Improve your Business Growth Rate
ERP software can bring together the departmental processes and automate the entire range of back-office operations. It can act as a single source of repository to provide accurate real-time business information. Look at the top 10 interesting ERP facts that can improve your business growth rate:
ERP Fact 1: Automation of Routine Tasks
ERP implementation helps businesses to automate their routine and mundane tasks. It also creates automated standard reports based on the data fed into the system. This saves employees time and effort which can be diverted to scale up for optimum work performance.
With ERP implementation businesses can create smarter workflows that will help them uncomplicate the existing process. In turn, such processes can be optimized for enhanced departmental efficiency. Such workflows will also reduce the chances of human errors and omissions.
Overall, ERP can improve business efficiency by optimizing people, resources, and processes thereby driving profits to newer heights. 
ERP Fact 2: Seamless Coordination across Departments
The uniqueness of ERP software is that its operations are highly integrated. This means the business operations like production planning, purchasing inventory, accounts, sales, marketing, and others are connected and synchronized on a real-time basis to arrive at an intelligent analysis of data. It helps to improve the harmony among inter-related departments of a business. 
For example, when a manufacturing project is created, the floor manager can check for the availability of stock through the inventory module. If it is not available, then the same can be intimated to the purchases and accounts department seamlessly and efficiently. 
ERP enables monitoring and analysis of departmental processes on a real-time basis which eliminates the gap in information flow among departments. It also aids the seamless flow of communication among the departments while they continue to operate independently. 
ERP Fact 3: Improves Inventory Cost
Being unprepared with inventory not only holds a significant portion of your cash flow to purchase the inventory but also costs you in terms of warehouse cost and turnover period. ERP implementation helps analyze manufacturing and inventory cycles through management reports which can help you identify the gaps in inventory and fix them. 
Using reports and analysis generated by ERP software can guide you to maintain optimal inventory. This means the business can avoid inventory overhead costs as well as control longer customer servicing time. 
Also, such analysis can help the business plan the procurement better by identifying vendors who can provide the best credits, cheapest cost, and faster deliveries. 
ERP Fact 4: Better Supply Chain Management
Successful ERP implementation helps improve the supply chain management of a business. The analytics and reporting associated with each department aid in forecasting the demand for the coming months. This in turn helps to manage leaner inventory cycles while being prepared to meet the production plans. In short, there is improved transparency among the stakeholders of the business.
ERP Fact 5: Better Customer Relationship Management
ERP for business can be used to store information related to customers. A modern-day ERP system improves customer communication by effective tracking from lead to delivery and post-delivery service. 
Information on customer history can be used to learn more about client profiles and pitch in discounts and offers for their preferred products or services. Based upon the customer order and location, the business can choose the closest supply locations, priority scores for the supplier, and service rules altogether. 
Not only can it help improve customer service timing but also better the delivery timings. Also, automation of routine tasks can eliminate errors in order shipment to a high extent. 
ERP Fact 6: Improved Cash Flow
Cash flow is the lifeline of every business. ERP implementation provides for transparency of financial records which includes payables and receivables. Automation provides for faster and accurate invoicing information which aids in the improved collection of receivables. The quicker collection leads to improved cash flow which means more cash in hand for business.
ERP Fact 7: Accurate Data Analysis & Reporting
The data entered into ERP can become a piece of extremely valuable information for business owners, managers, and employees. The software can analyze data related to different business functions – including clients, production, inventory, sales, purchases, financials, and more. 
The availability of such information at the click of few buttons can make it easier for the key decision-makers to make business decisions that can drive the organization to the path of growth. 
With ERP in place, business owners need not follow up with each department as the real-time information can be availed through a single source that can be accessed from anywhere. The business performance can be learned through a single glance at the dashboards which can be drilled down for a more detailed view. Also, access to these reports can be restricted based on the job roles of the employees. 
ERP Fact 8: Better Tracking  
The data fed into ERP helps in tracking the processes of each department whether it be sales status, manufacturing stages – raw material, semi-processed or finished goods, availability of inventory at different warehouse locations, turnover of accounts receivables, and much more.
ERP Fact 9: Cost Saving
Using ERP can help businesses save significantly on the cost related to maintenance of inventory, warehouse space, production, procurement of raw materials, sales deliveries, and customer experience. It can be done by analyzing the data and reports to figure out the best sources in terms of cost, quality, and reliability.
ERP Fact 10: Stronger Data Security
A cloud-based ERP system can help you remain focused on business growth while the experts take care of your data security. It can help uninterrupted workflow by keeping malicious software and hackers at a bay. This can save your man-hours and chaos during a data security threat so that your employees keep dedicated towards productivity.
Conclusion
To gain more from the above-mentioned ERP facts, get in touch with implementation experts through email info@turqosoft.com or call us on +91 98412 05845. Also, you can follow us on LinkedIn, Facebook, Twitter, or Instagram for interesting updates.
PC: Photo by Medienstürmer and Markus Spiske on Unsplash