How to Choose the Right HRMS Software | HRMS App for your Company
Choosing the best HRMS Software or HRMS App for your company can be quite a confusing task with plenty of HRMS Solutions available in the market. These solutions can offer diverse features. But only the right Human Resource Management Solution will help meet your HR objectives.
Right HRIS Solution should be able to cover most aspects of HR functions. HRMS should include recruitment, employee onboarding, attendance, leave, appraisal to name a few. It should also aid in hiring the right candidates, reducing mundane tasks, cutting down HR expenses, and enhance the productivity of the organization.
Today, HR must work tougher than before. The pandemic has changed the scenario of how employees used to work. Managing Hybrid Workspace and work schedule based on Covid-19 protocol calls for much higher efficiency from HR. It would be impossible for them to meet these challenges manually.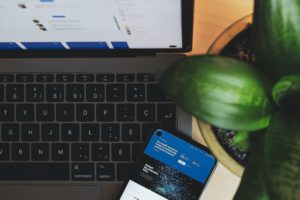 Consider the following points to zero down on How to Choose the Right HRMS Software | HRMS App for your Company:
Revisit Existing HR Strategy
While considering aspects on How to Choose the Right HRMS Software | HRMS App for your Company it is of utmost importance that you revisit existing HR strategy. Your decision to invest in HR Software comes with the very realization that the existing process is not meeting your HR requirements. The reasons can be many like employee turnover rate, time spent in managing mundane tasks, etc. Much likely these reasons point that it is high time to revise the existing HR strategy. It is advisable to revisit your existing HR strategy while implementing HRMS so that the implementation of the new system can be aligned to meet the latest HR strategy.
Define the Purpose of HR Software
Now that you have revised the HR strategy, it is time to understand the purpose of HR Management Software. Most of the Payroll Management Software offers automation of different HR functions like employee self-service, recruitment, onboarding, attendance, performance appraisal, attendance & leave, training, exit, analytics, reporting, etc. List down the HR tasks that need automation. Be as detailed as possible to compare among different vendors.
Consider Employee Strength
Consider your employee strength while deciding on How to Choose the Right HRMS Software | HRMS App for your Company. Different HRM Software targets diverse business types and sizes based on the features. For instance, the small or medium businesses may not need some features of a specific HRMS. In such cases, the organization need not pay for what they don't use. But certain Payroll Management Systems may not be able to scale up to a large and growing business. In such a case, the organizations might have to consider advanced options. Best HRMS Software will offer scalable options for your business. It is advisable to consider Cloud Based HRMS as they can scale based on the strength of your employees.
Know the User                                    
Almost all employees use HRMS Software | HRMS App. While the admin function is restricted to HRM, personnel department & managers. Employee Self Service is used by employees across all levels. After analyzing the purpose of implementing the HRIS you should decide who will use the system. If your objective is to meet HR function, then you should select vendors providing suitable features. On the other side, if you are looking to enhance employee functions then you should look for Human Resource Solutions that include Employee Self Service functions. It is advisable to invest in the Best HRMS Software that helps you enhance both HR and employee functions and is scalable.
Define a Financial Budget
Define a financial budget to invest in the HRMS. HR Software in India comes at different cost budgets. Some vendors may offer one-time payment while others offer a monthly or quarterly payment option for using the HR Management Software. The charges may be inclusive or exclusive of training, implementation, and support cost. Be clear to understand all the aspects of the cost incurred in implementing a system.
Shortlist Vendors
Based upon your purpose, strategy, strength, usage, and budget pick some of the Best HRMS Software that meets your criteria. Compare them based on these criteria and list them in an excel sheet. Keep the details handy for both management and demo purposes.
Conduct Demo
Test different HR Management Software through demos. Most software vendors will provide you with an online link or downloadable link. Use it to go through various features of the HRMS Software. It will give you a real feel of using the HRMS App. Ensure that you share the link with users of your organization. They can share valuable feedback to select the Best HRMS Software.
Analyze the Suitability
Once your team has shortlisted for Best HRMS Solutions, it is time to check for the frequency of software updates, customization, and support. Check from their support team about how the vendor updates the software. It is crucial to stay updated with any change in the regulatory policies of your employees. If you are looking for customizations that can manage the unique ways of your business, then check for the vendor's ability to customize software components. Analyze the speed and quality of response to your support queries.
Conclusion
If you have followed the above steps, you know how to choose the right HRMS Software | HRMS App for your company. By now, you have already zeroed down on the Best HRMS Software for your organization. Now, all you need is to get approval from management and implement HR Management Software to optimize your HR functions.
Turqosoft is an Indian Human Resource Management Software Company based in Kerala. To learn more about teal HRMS Kerala, leave a comment or connect with us through email info@turqosoft.com or call us on +91 6282284349. Also, you can follow us on LinkedIn, Facebook, Twitter, or Instagram for interesting updates.