How to Approach Upskilling your Employees remarkably?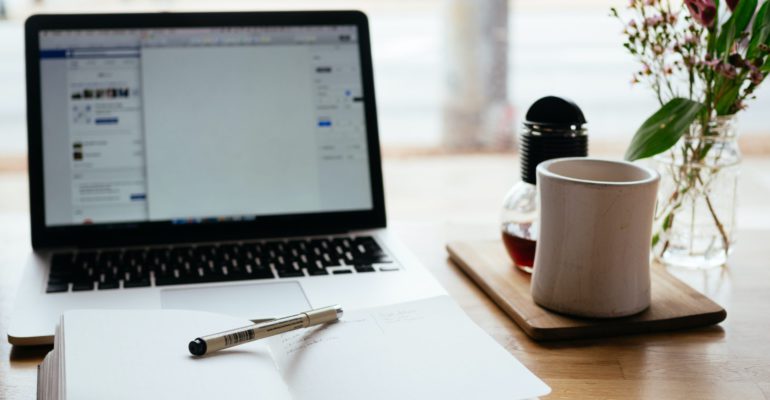 How to Approach Upskilling your Employees remarkably?
Most companies must change the way they work, overnight due to the Covid-19 pandemic. Corporate leaders are innovating business strategies in response to the global crisis. A large majority of businesses have opted for complete remote working. Even before the pandemic technology has been creating gaps in employee skills.
Upskilling has always remained a powerful approach to gaining a competitive advantage. Its importance has increased during the uncertain times of pandemic. The present situation demands employees to be tech-savvy. Not that online working was the way of employees before Covid-19 struck. But it coexisted with brick and mortar office working. Today, the concept of offline working has become history.
Still, the employees must upgrade their skills on their own. Employers are battling with many external threats. There is less focus on upgrading employee skills. Instead, this is the best time to analyze the strength and weaknesses of your workforce.
Reflecting inwards and introspecting your employee skills holds the key to long term success. 
How can business leaders match existing employee skills with that of newer job roles? The ideal way to approach upskilling is by developing an inhouse talent management strategy. Upskilling should not remain limited to improving digital capabilities. The focus should be on improving cognitive abilities and social skills. This will help your employees adapt to the change.
MOST POPULAR INSIGHTS
Upgrading the existing skills can help your business towards sustainable growth. Entrust your HR to device a strategic upskilling plan for your workforce. Here are a few ways to ease it:
Automate Administrative Tasks: Automate your administrative tasks as much as possible. This will leave your HR with more time in hand to focus and plan for internal upskilling programs. 
Identify Skill Gaps: Team managers can identify the skill gaps of their team members. Categorizing these gaps can help the trainers develop focused training programs. Targeted learning programs can help your workforce better adapt to changing job roles. 
Personal Development: Encourage your employees to identify the skills they want to improve. Identify the importance of skills they lag. Plan the learning programs based on the areas identified. This will help your employee level up to the changing game. 
Get More Productive.
E-Learning: Access experts on external training platforms. Platforms like Udemy can help gain access to expert trainers on a wide range of topics. 
Job Specific Training: Provide training programs that help meet job-specific challenges. Create an online session with the help of other employees from the same team. Or hire an expert coach online. Job intensive training can help employees meet specific job-related challenges. 
Let's take a detailed look into how you can upskill employees. Here we go: 
The global pandemic has changed the way the world does business. Changing times have created newer challenges. Your business needs employees with newer skills. But recruiting new talents is an expensive and time-consuming task. This calls for you to upskill your employees & scale up their game. It can help you get desired talents within a lesser time frame and budget. Retaining employees is productive compared to fresh recruits. Existing employees are already adapted to your organization's culture. They are more likely to be productive faster than fresh talent. 
Identifying, Training, and Retaining capable talents can Improve Employee Morale and Loyalty.
Online Classroom Training
The luxury of conducting classroom training has become the talk of the past. Online or remote classroom training is the new mantra. It is especially good for bringing together different employees from diverse locations. Creating and sharing an online repository of knowledge can also be a great idea to upskill. Using online platforms like G Suite, Zoom, etc. can help upskill larger groups too. HR can split employees into different groups based on their training needs. Trainers can design the program based on group needs. Outsourcing experts to share their expertise is also a viable option. 
Microlearning is a remarkable way of upskilling employees through small online learning modules. These micro modules can cover a specific topic with a video ranging between 5-10 minutes. It targets the continuous learning of employees without creating disruptions in their daily work. It also helps improve a specific skill-based understanding of the employees.
Microlearning Enables your Workforce to Upskill even during their Short Breaks.
You can identify top concerns. Follow this by creating an online repository of short knowledge bursts on the topic. Your employees can access the training snippets. In this way, they can improve on the topics they need without wasting time on other learning topics.
Learning from the Experts
Collaborative learning can help employees transform the whole way they approach their job. Allow your best employees to develop their leadership skills. Let them share their expertise with their co-workers. Develop such expertise in each job role in upskilling programs. Sharing such best practices and time-tested solutions is effective in upskilling co-workers.
Arrange remote training programs to share practical views on job-related concerns. The experts can also access learning materials from microlearning. It can help provide a designated structure for training. Experts can improve team adaptability by sharing real-time bottlenecks in a job role.
Offering new Career Paths
Covid-19 has increased the dependency on technology. Both operational and functional aspects of business depend on technology. Since traditional employees are not abreast of new technology the situation is challenging for them. Replacing them with a new task force can be expensive and impractical.
Upskilling your traditional talents is the best solution that your business can use for long-term growth.
Wrap Up
Upskilling your employees is a small investment with abundant benefits. HR can avail more time in hand with automation to analyze its employee skill gaps. They can use this time to create and provide different learning resources. The employees can use this opportunity to develop and upskill their existing talents. This can help both the employer & employees to emerge stronger from the pandemic.
What is your idea of approaching upskilling? Drop your comments or connect with us on LinkedIn, Facebook, Twitter, or Instagram.
PC: Unsplash