How Technology in Human Resource Management is helping Organizations in 2022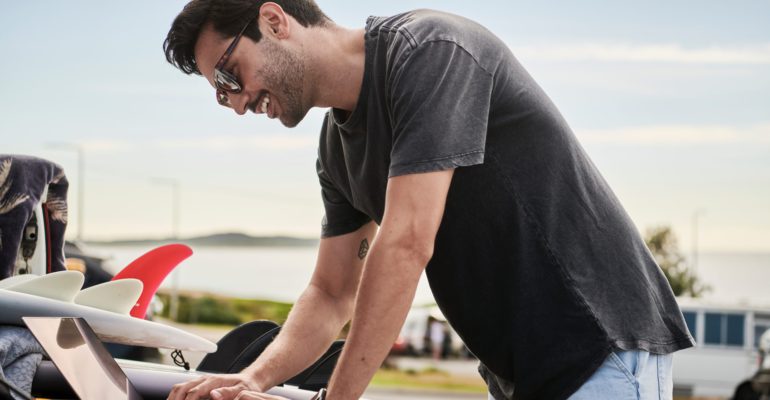 How Technology in Human Resource Management is helping Organizations in 2022
Undoubtedly technology in Human Resource Management (HRM) has been one of the main driving forces which has helped organizations to serve their customers uninterruptedly. A whole lot of the credit could be given to resources that enabled seamless teamwork while working remotely during the crisis.
The post-corona period witnessed vast changes in HR functions. Whether it was working from home, remote working, or hybrid working, each working model came as a challenge to organizations across the world, no matter their size or structure. Among these, the hybrid working model came as the most pragmatic model which is expected to be widely accepted in the near future and maybe stick as an essential working model in future times to come.
HOW TECHNOLOGY IN HUMAN RESOURCE MANAGEMENT IS HELPING ORGANIZATION IN 2022
As organizations all over the world prepare for the future of HR technology, it is quite obvious that the HR leaders, HR policies, and HR technology solutions are merging for the bigger boom. Take a look at how technology in human resource management is contributing to organizations in 2022:
Enhances Efficiency of HR Team
The centralized location of employee-related data and tasks helps the HR managers replace their workload with a much better and efficient software process. While HR technology 2022 allows easy access to employee data and performance, the regular follow up with different departments can also be done systematically. As a result, there is improved communication among different departments of your business and enhances the efficiency of your HR team.
Improves Employee Experience
Employee Self Service is an important section adding to the future of HR technology. It helps in providing numerous benefits to both managers and employees. A Cloud-based HRMS system gives 24*7 access to employee performance matrix, and pay-related information along with calendars, leaves, etc. The employee self-service app also gives the employees control over their data like attendance, leave booking, payslips, performance appraisals, and more. An effective HRMS system can help in improving the overall employee experience
Learn how tealHRMS helped Business Continuity during the pandemic – A Case Study
Performance Evaluation
Today, Business Leaders are aware of the importance of planning the employee career graph. In a traditional HR process, this will involve a bunch of paperwork not to forget the time and tedious effort involved in the process. Today, the technology in human resource management helps the decision-makers automate the definition of employee objectives, track the objectives, and identify employee development programs that could benefit the organization as well as the employees.
Reduces the Risk of Error & Duplication
No matter what system your organization uses there is always a chance of error and work duplication. By adopting efficient human resource technology trends you empower your HR department to reduce the risk of manual errors and duplication which would otherwise have been umpteen times when the process is managed manually. The automated formulas and calculations ensure that your HR executive feeds correct data at the right place resulting in accurate outcomes.
Cost Savings
It is true that you will have to invest a fair amount in implementation of HR technology solutions, and employee training. However, it is better than making an expensive error with the manual system you follow now. It is a widely known fact that ROI on HRMS software is much larger in terms of time saved, reduced errors, HR efficiency, and employee satisfaction. The cost savings can be further improved by adopting HRMS on Cloud wherein you pay a one-time setup cost, the monthly subscription fee for using the software as a service. Here, you can cut down massively on server and software license costs while you authorize your HR department with world-class software.
Wrap Up
Though there are many other reasons how human resource technology trends are helping organizations in 2022, the above points are the most significant reasons for you to consider while investing in a Cloud-based HRMS.
Turqosoft software solutions are being used across many manufacturing businesses in Kerala. We are among the best HRMS Software SaaS providers in India. If you are looking to increase the efficiency of your HR department connect with us through email info@turqosoft.com or call us on +91 9841205845. Also, you can follow us on LinkedIn, Facebook, Twitter, or Instagram for a regular dose of interesting updates.
PC: Unsplash