How to Ease Sales Management with Cloud ERP I Sales Management Module

How to Ease Sales Management with Cloud ERP I Sales Management Module
Many organizations consider ERP as a tool to manage their accounts, inventory, and manufacturing process. While these functions hold extreme importance for organizations, the ERP sales management modules can go a great deal to ease sales and distribution functions. 
Sales module in ERP can aid to integrate all the aspects of sales operations. At the same time it can record the sales process beginning from raising a purchase request by the customer, quotation, delivery note, processing out pass, e-invoicing, invoicing, payment processing, till processing credit notes, and more.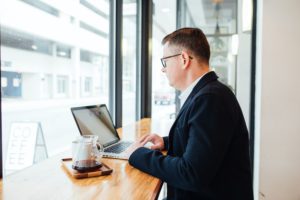 HOW TO EASE SALES MANAGEMENT WITH CLOUD ERP I SALES MANAGEMENT MODULE
Sales in ERP is the beginning of the whole business chain which is linked to other business functions like customer management, inventory, manufacturing, accounts, and more. It can help businesses manage all these functions under a single software system in a thoroughly integrated manner providing ease and transparency in operations. Still, wondering how to ease sales management with Cloud ERP or sales management module? Take a look:
Customer Management
Since modern-day customers have access to many options it becomes important for the businesses to stay on top to facilitate efficient customer management through sales management modules. It is one of the main reasons for more and more manufacturing and distribution businesses turning to ERP solutions for managing their sales process. ERP helps businesses manage their customers based on different criteria like a salesperson, sales area, sales type, shipping operations, service level rules, etc. Such information can be extremely useful for managing the customers effectively. At the same time, such data can also be used to promote certain marketing deals targeted towards a specific market segment.  
Faster Sales Process
No matter how small or large your business is ERP sales process can aid in managing the entire range of your business sales process – irrespective of how simple or complex the sales process is. The real-time integration offered by Cloud ERP enables better and faster sharing of quotations with prospective customers. It can be later processed into order, delivery, invoice, payment processing, returns, and deallocation of sales – depending upon the sales stage. Also, these transactions can be modified or updated based on the changes. 
Sales Integration with inventory & Accounts
The fully integrated ERP sales module process flow is such that it allows visibility across different departmental processes. When a customer makes an inquiry and an order is placed, the availability of raw material, work-in-progress, or finished goods can be checked in real-time at multiple inventory locations or warehouses to ensure smooth process flow. Similarly, the accounts department can raise invoices and process payment upon the processing of delivery notes. Both manual entries and manual errors are reduced to the minimum.  
Identify Cross-Selling & Upselling Opportunities 
The sales ERP module comprises reporting in the form of different sales data. It provides extensive visibility on details like customer detailed listing, customer balances, aged customer analysis, customer sales summary, order status, price listing, sales order reports, and much more. These data and reports can be used by the sales team to identify the right opportunities for cross-selling or upselling the product or service. It can not only improve customer satisfaction but also improve the revenue flow.  
Superior Customer Experience
ERP sales and distribution module facilitate seamless flow of sales process. Whether it is taking orders to inventory control and delivery of products – every process becomes improved, accurate, and faster with ERP software. The backend business process is streamlined during each stage of sales thereby improving the sales cycle, overall customer experience, and after-sales service too.    
Final Thoughts 
Controlling everything related to the sales process with single software helps to ease sales management to a great extent. If you are looking for a smoother sales management process reach our experts at Turqosoft who can help redefine your sales management process. Connect with us through email info@turqosoft.com or call us on +91 9841205845. Also, you can follow us on LinkedIn, Facebook, Twitter, or Instagram for a regular dose of interesting updates.
PC: Photo by Carlos Muza & LinkedIn Sales Solutions on Unsplash