ERPNext Login – Step-by-Step Tutorial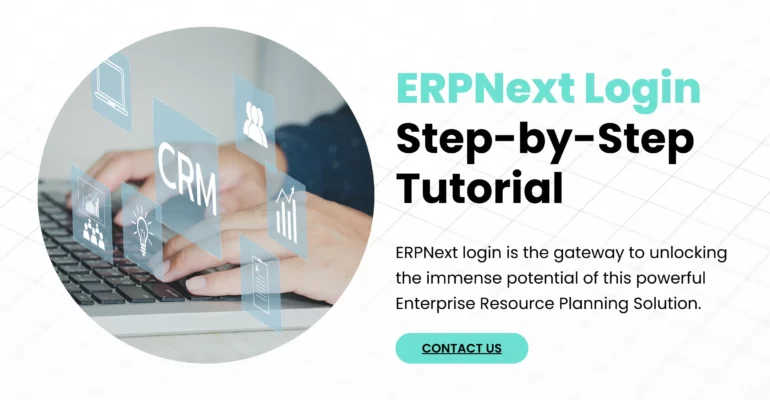 ERPNext Login – Step-by-Step Tutorial
ERPNext login is the gateway to unlocking the immense potential of this powerful enterprise resource planning (ERP) solution.
Whether you're a seasoned administrator or a new user, understanding the ERPNext login process is fundamental to effectively manage and streamline your business operations.
ERPNext Login Process
In this step-by-step tutorial, we will guide you through the process of logging in to ERPNext, ensuring you can seamlessly access and harness its features for your organization's benefit.
So, let's get started on your journey to ERPNext mastery.
Prerequisites
Before you begin, ensure you have the following:
Access Credentials
You need a valid username and password for ERPNext, which are provided by your ERPNext administrator.
Internet Connection
Ensure you are connected to the internet.
Steps to ERPNext Login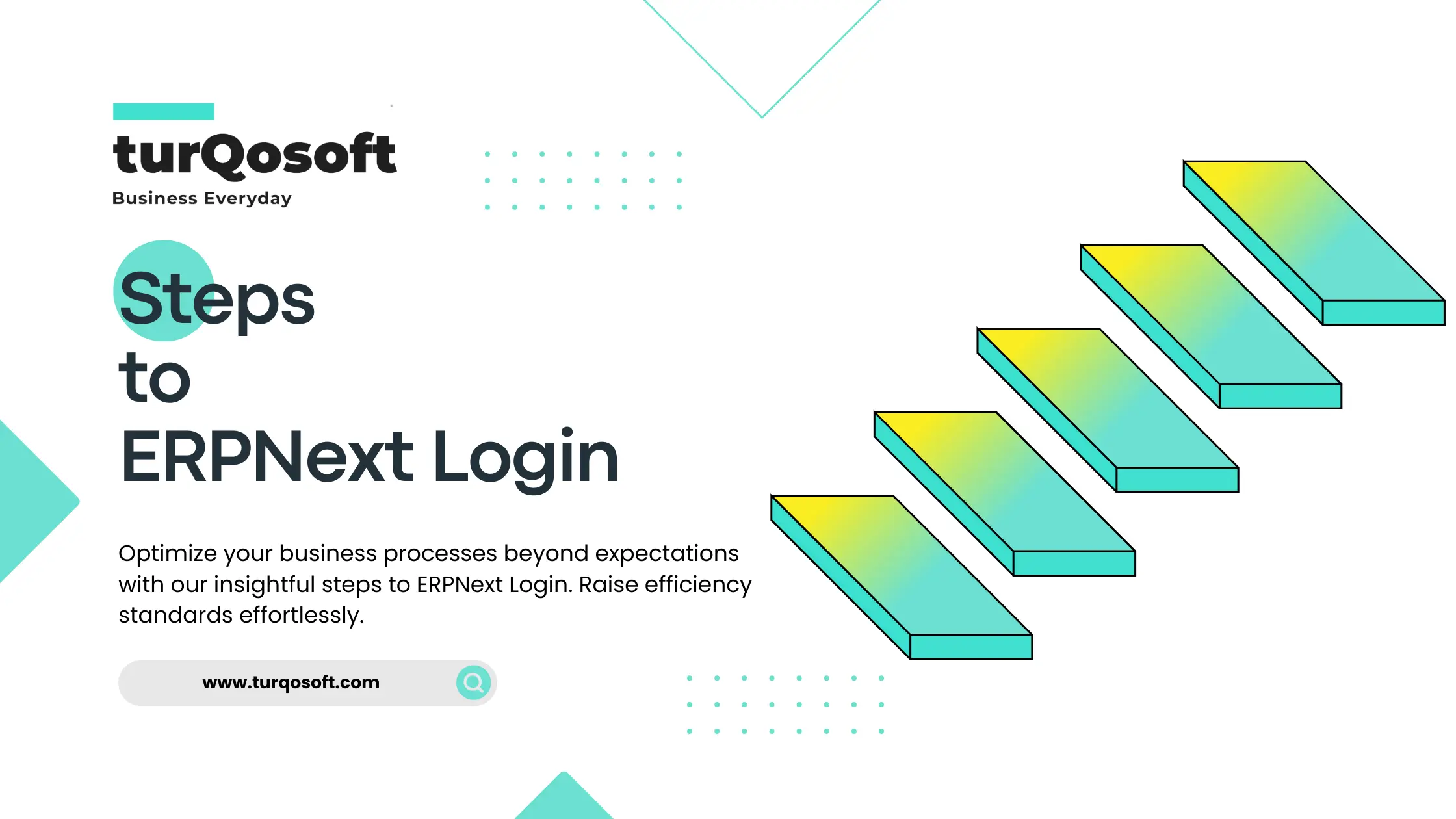 Step 1: Access the ERPNext Login Page
To initiate the ERPNext login process, open your preferred web browser and enter the ERPNext URL, typically in the format https://your-erpnext-domain.com.
Press Enter to access the ERPNext login page.

Step 2: ERPNext Login – Username and Password
On the ERPNext login page, you will find two essential fields, one for your ERPNext username and another for your password.
Carefully enter your login details:
Username
Input your ERPNext username.
Password
Provide your ERPNext password.
Tip: Be mindful of case sensitivity.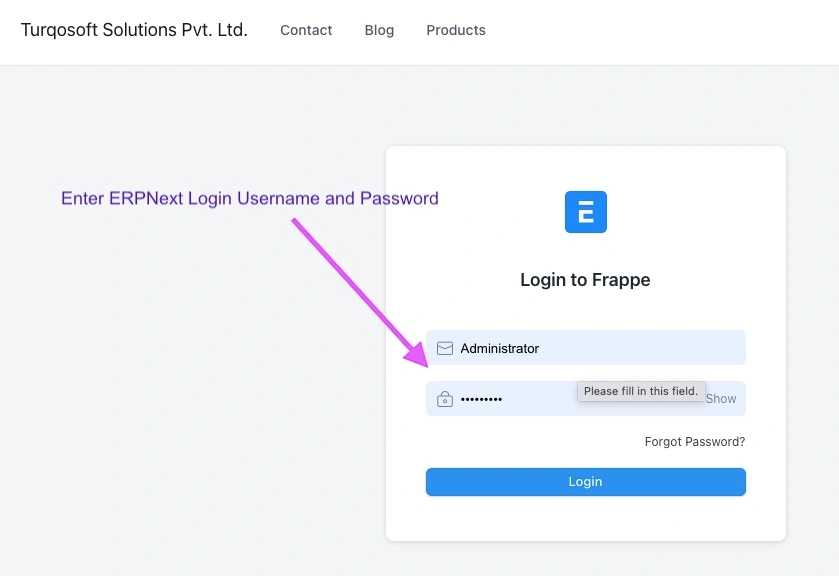 Step 3: Choose Your Company (if applicable)
If your ERPNext instance manages multiple companies or branches, you may need to choose the specific company you wish to access.
This step is vital in multi-tenant ERPNext setups.
However, if your ERPNext instance is not multi-tenant, this step may be bypassed as you will be automatically logged into the default company.
Step 4: Optional Two-Factor Authentication (2FA)
In some cases, ERPNext installations may require two-factor authentication (2FA) for enhanced security.
If your ERPNext administrator has enabled 2FA for your account, you will be prompted to enter the code generated by your authenticator app or received via SMS.
Step 5: Click Login to Access ERPNext
Once you have accurately entered your credentials and, if necessary, completed 2FA, simply click the 'Login' button to gain access to your ERPNext account.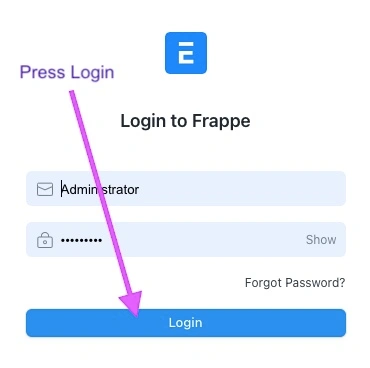 Step 6: Exploring Your ERPNext Dashboard
Congratulations!
You have successfully logged in to ERPNext.
You will be redirected to your ERPNext dashboard, where you can access a variety of modules and features tailored to your role and permissions.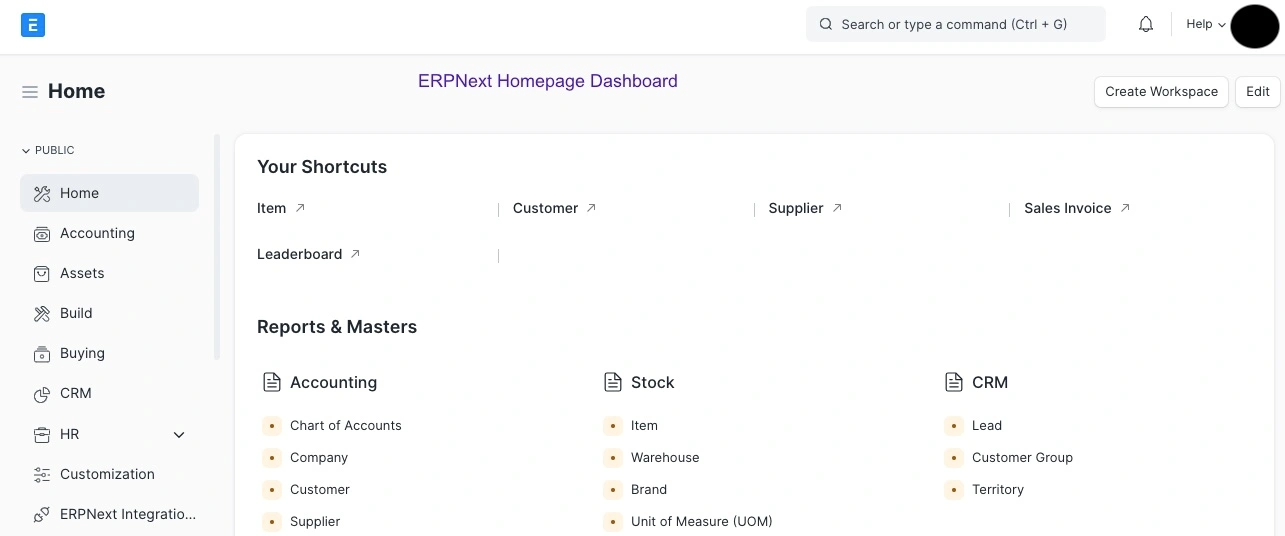 Conclusion
In this comprehensive tutorial, you learned how to perform the ERPNext login, a crucial step in utilizing this versatile ERP solution to streamline your business operations.
Always remember to safeguard your login credentials, and if you encounter any login difficulties, don't hesitate to contact your ERPNext administrator for assistance.
With access to ERPNext, you can explore its numerous features to enhance your organization's efficiency and productivity.
Stay tuned for more ERPNext guides that will help you maximize the potential of this powerful software.
If you're looking for expert assistance to implement and customize ERPNext and unlock its full potential for your organization, we're here to help. Drop us a message, and our experienced team will be delighted to guide you.
You can reach us via email at info@turqosoft.com or give us a call at +91 9841205845.
Or, stay connected with us on LinkedIn, Facebook, Twitter, Pinterest, or Instagram for exciting updates on ERPNext and other relevant topics.
PC: Canva