All you need to know about ERP for Small Business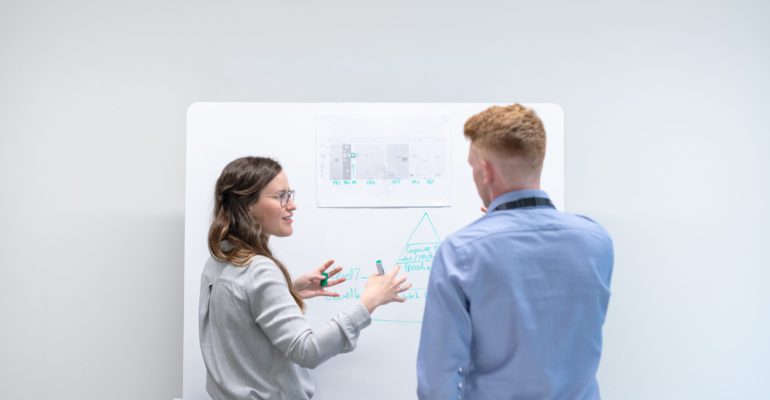 Have you been thinking of implementing a software system for your organisation but don't know where to start? This blog is all about the things that you may not be clear about going ahead. It is an all-in-one write up that you will need to know about ERP for SMEs in India. Let us dive in:
WHAT IS ERP FOR SMEs?
ERP or Enterprise Resource Planning for SMEs is software that can help you plan, execute, and record your business process flow by bringing together Human Resource, computer hardware, and system software such that the business manages its diverse functions smoothly.
WHAT ARE THE TYPE OF ERPs?
There are different types of ERP based on the business requirement – like industries the software can cover, installation methods, or the size of your business.
Based on the industries it can cover, there is generic and industry-specific ERP software. The former can be used across diverse industries while the latter can be used only for a specific industry.
According to present installation methods, ERP can be on-premises and on-cloud. While on-premises ERP can be accessed only from your office, the on-cloud ERP can be accessed from anywhere in the world.
SOME EXAMPLES OF ERP SOFTWARE
Some examples of ERP software are SAP, Oracle, Netsuite, Ramco, and Turqosoft's Berry ERP. Berry ERP on cloud supports operations of small and medium businesses across diverse industries.
HOW IS berryERP ACING THE ERP GAME?
Over the past decade, berry ERP has been providing value and growth to small and medium businesses in India. This cloud-based SaaS (Software as a Service) ERP solution is easy to use, productive, and affordable for SMEs which can also scale with the growth of your organisation. It comes with highly affordable SaaS options and can also be customised to suit your industry standards.
HOW IS ERP USEFUL TO SMALL BUSINESSES?
Small businesses can use ERP to optimise their processes, employee productivity, and customer relationships. Here are some of the benefits that a robust ERP on Cloud can provide your business:
Estimation and Planning
Control Operational Risk
Manage Remote Workforce
Standard regulatory requirement Compliance
Keep an Eye over the Operational Health of each Department
WHEN SHOULD MY SMALL BUSINESS IMPLEMENT ERP?
Implementing ERP sounds like a huge game-changer for businesses but how would you recognise if it is the right time for your business. Here are some of the criteria that you can check to decide when you should start the implementation:
Huge spike in demand for your product or service
Unable to manage operations among multiple locations
Increase in the number of employees
Difficult to track employee performance from remote locations
Unable to find the accuracy of inventory among different warehouse locations
WHAT ARE THE BEST PRACTICES TO BE CONSIDERED WHILE IMPLEMENTING ERP?
ERP implementation is a huge project and you should be well planned to gain the most from it. Here are a few best practices that you should consider while implementing ERP solutions in your organisation:
Define KPIs
Choose Implementation Methodology
Select the Implementation Partner
Preparedness for Change Management
Training and Support
5 MUST HAVE ERP MODULES FOR SMALL BUSINESS
Small businesses must have the following ERP modules for optimised performance:
Purchases & Vendor Management
Inventory Management
Manufacturing Management
Sales and Customer Management
Accounting Management
HRMS & Payroll Management
CONCLUSION
No matter what industry your business is in, adopting to an automated system will help streamline your processes at a very early stage. It can help you to smoothly scale higher with the expansion in your business and also to gain a competitive advantage in the industry. So what are you waiting for? Give us a call and get sorted with your systems.
Turqosoft is being used across many manufacturing business ideas in Kerala. We are among the best ERP Cloud vendors in Kerala. If you are looking for a shift from a standalone system to ERP Cloud Software (SaaS) connect with us through email info@turqosoft.com or call us on +91 9841205845. Also, you can follow us on LinkedIn, Facebook, Twitter, or Instagram for a regular dose of interesting updates.
PC: Unsplash